Go Forth Stirling has set up a range of initiatives to support the city's business community in the wake of the Covid-19 crisis. The organisation, which runs Stirling's Business Improvement District (BID), stepped in to help at the start of the pandemic joining forces with other local groups to form a taskforce – Invest in Stirling.
Invest in Stirling – which includes Stirling Council, Business Gateway, Forth Valley Chamber of Commerce, The Federation of Small Businesses, VisitScotland and Scottish Enterprise – has created a central resource offering guidance to business owners.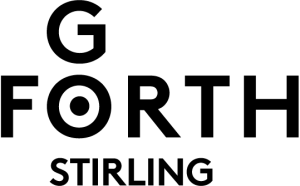 It includes a business support hotline offering help and advice plus a website highlighting the most accurate and up to date information on the various government funding packages which are available. (www.investinstirling.com)
Go Forth Stirling has also launched a series of free online courses which are proving popular with the city's business community.
The training platform features two new programmes each month with topics ranging from Allergen Awareness and Fire Safety to Coronavirus Awareness and Safeguarding Children. (www.goforthstirling.co.uk/business-support)
Go Forth Stirling Project Director Danielle McRorie-Smith said: "The training courses are a practical way for us to support Stirling's business community and build resilience during this testing time.
"They offer an opportunity for ongoing training at a time when many businesses have been forced to close their doors or furlough staff.  It's a chance to use this time to deliver vital training and ensure a better foundation for commercial success following the pandemic."
Further measures instigated by Go Forth Stirling include an online directory collating details of Stirling companies which are still trading during the crisis.
The comprehensive `Open for Business' directory highlights which businesses remain open – either physically or virtually – as well as providing details of what services each is offering, how to access them and information on opening days and times.
The resource is a great illustration of how agile and resilient Stirling's business community has proved itself in adapting to the pandemic. (www.goforthstirling.co.uk/open-for-business)
Go Forth Stirling is also funding protective aids to help keep traders and shoppers safe. The team is providing sneeze shields and floor stickers, which highlight the two-metre social distancing rules, as part of its #Keeping Stirling Safe campaign.
Ms McRorie-Smith said: "We realised this initiative was vital after it emerged that some of our businesses, who are allowed to open under the current rules, were struggling to fund and source the necessary protective equipment. We've now stepped in to provide that for them in the form of sneeze shields, which can be attached to existing till points, and floor stickers branded with the #Keeping Stirling Safe message."
Go Forth's varied initiatives have been helped by a grant from the Covid-19 BIDs Resilience Fund which was announced by Communities Secretary Aileen Campbell in March.  The £1 million funding package aims to help Scotland's 37 active BIDs play a vital role in supporting local businesses and town centres during the crisis.
 Go Forth Stirling Business Improvement District (BID) represents close to 400 local businesses with a key objective of delivering projects and services which improve the area's trading environment to benefit businesses, shoppers and visitors.
The BID was set up in September 2017 following a vote among the city's traders and runs for an initial five-year term.
For more details visit www.goforthstirling.co.uk
(Update provided by Go Forth Stirling)